Swiss
Run-Off FORUM '20
LEGACY | M&A | INVESTMENTS
SEPTEMBER 23rd 2020 | PARK HYATT HOTEL | ZÜRICH




The Swiss Run-Off FORUM offers a knowledge and business platform to reinsurers, run-off managers, insurers, captive managers, investors, consolidators, regulators and selected service providers.

The topics include Legacy, M&A and Investment Solutions and the impact of Swiss and EU-Regulation, Risk Management and Governance.
The Swiss Run-Off FORUM is 'by-invitation-only' and takes place on Wednesday, September 23rd, 2020 at the Park Hyatt Hotel Zürich

The FORUM starts at 10.30 am and concludes with a 'traditional' Drinks and Farewell Reception at 4pm.
Guy Carpenter & Company, LLC is a leading global risk and reinsurance specialist with more than 3,100 professionals in over 60 offices around the world. Guy Carpenter delivers a powerful combination of broking expertise, trusted strategic advisory services and industry-leading analytics to help clients adapt to emerging opportunities and achieve profitable growth. Guy Carpenter is a wholly owned subsidiary of Marsh & McLennan Companies (NYSE: MMC), the world's leading professional services firm in the areas of risk, strategy and people. The company's 76,000 colleagues advise clients in over 130 countries. With annualized revenue approaching $17 billion, Marsh & McLennan helps clients navigate an increasingly dynamic and complex environment through four market-leading companies including Marsh, Mercer and Oliver Wyman.

For more information, please visit www.guycarp.com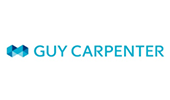 gbf Attorneys-at-Law Ltd is a specialist insurance law firm and works extensively with both primary insurers and reinsurers, assisting them in their transactions, as well as in the handling of their claims. gbf Attorneys-at-law Ltd is involved from the beginning with drafting of business plans in order to obtain licences, and continue to assist with claims handling throughout, including during the run-off period up until the withdrawal of the relevant licence.

For more information, please visit www.gbf-legal.ch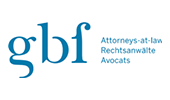 ReSys is a comprehensive solution for legacy insurance and reinsurance data ReSys is a multi risk-carrier, multi-portfolio / multi-legal entity system developed to manage insurance and reinsurance data.

For legacy related portfolios, it has specific features and functionality to support the individual requirements managing discontinued books of business have.

For more information visit www.re-sys.net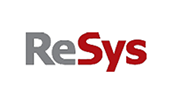 Following companies support the FORUM events with Patronage contributions.