German
Run-Off FORUM '20
LEGACY | M&A | INVESTMENTS
OCTOBER 2nd 2020 | MONDIAL AM DOM COLOGNE




The German Run-Off FORUM offers a knowledge and business platform to reinsurers, run-off managers, insurers, captive managers, investors, consolidators, Regulators and selected service providers.

The topics include Legacy, M&A and Investment Solutions and the impact Of EU-Regulation, Risk Management and Governance.
The German Run-Off FORUM is 'by-invitation-only' and takes place on Friday, October 2nd 2020 at the Mondial am Dom, Cologne.

The FORUM starts at 10.30 am and concludes with a 'traditional' Drinks and Farewell Reception at 4pm.
DARAG is the first legacy specialist and a pioneer in the delivery of finality solutions. We have a proven track record of success. Our multi-discipline, multi-lingual, multi-cultural team is able to deliver cross border solutions tailor made for local needs. Our offering has developed in line with our clients' and the market's requirements and focus alongside legal and regulatory developments. We offer a full suite of reinsurance and finality solutions, tailor made to suit clients' business model and goals, either alone or through close collaboration with preferred partners. Our three European carriers, in Germany, Italy and Malta are supervised by a College of Regulators headed by the MFSA. We are the only legacy acquirer regulated by BaFin, IVASS and the MFSA. Our Group structure enables us to deliver the appropriate solution to our clients through flexibility, scalability and our own operational and capital efficiency.

For more information visit
www.darag-group.com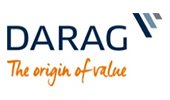 Crawford & Company is the world's largest independent provider of claims management solutions to the risk management and insurance industry as well as self-insured entities, with an expansive global network serving clients in more than 70 countries. Worldwide, the Crawford System of Claims SolutionsSM offers comprehensive, integrated claims services, business process outsourcing and consulting services for all major product lines. Crawford & Company has been present in Italy since 1972.

For more information, please visit www.crawfordandcompany.it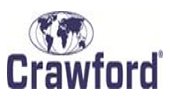 DST Systems, Inc. (NYSE: DST) is a leading provider of specialized technology, strategic advisory, and business operations outsourcing to the financial and healthcare industries. DST enables clients to transform complexity into strategic advantage by helping them continually stay ahead of and capitalize on ever-changing customer, business and regulatory requirements in the world's most demanding industries. For more information, visit the DST website at www.dstsystems.com.

SS&C Technologies SS&C is a global provider of investment and financial software-enabled services and software for the global financial services industry. Founded in 1986, SS&C is headquartered in Windsor, Connecticut and has offices around the world. Some 11,000 financial services organizations, from the world's largest institutions to local firms, manage and account for their investments using SS&C's products and services. For more information, please visit the SS&C website at www.ssctech.com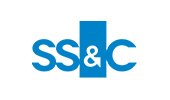 Following companies support the FORUM events with Patronage contributions.